Archives by date
You are browsing the site archives by date.
UBC Vancouver Campus Security is taking a look at its services and organizational model to better understand how it can best meet the needs of a rapidly changing community. One important part of this review will be a community engagement process with students, faculty, and staff. Whether or not you have accessed Campus Security services, you can provide input between March 27 and April 18, 2023.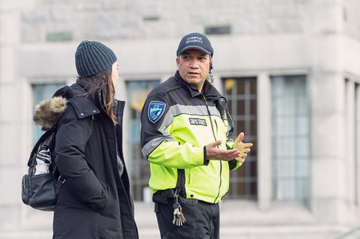 UBC Campus Security and UBC Sprouts — a 100% volunteer and student-run organization at UBC, along with volunteers from across the university will be taking part in the Homelessness Services Association of BC's Point-in-Time Homeless Count to collect details about the experiences and demographics of people who are experiencing homelessness.